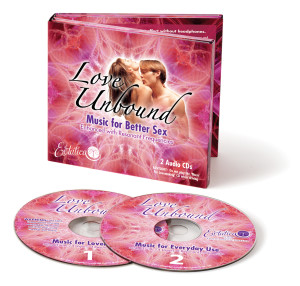 "Press Release – December 13, 2013″
Auditory Pheromones™ Give Couples a Boost in the Bedroom
'Love Unbound' music features 74 layers of resonant frequencies for deeper intimacy, heightened libido and arousal rates, and easier orgasms for women.
"Press Release – December 4, 2013″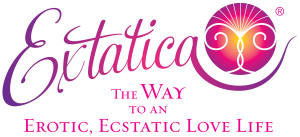 The Quest for a Female Arousal Drug Effectively Ends With the Discovery of Auditory PheromonesTM - the Drug-Free Solution That's Easy to Get and Good for Your Health.
Extatica Inc. Releases Music for Lovemaking Infused with Auditory Pheromones™ – The New "Easy Button" for Better Sex Anyone Can Use.
ELLEN EATOUGH ON GAIAM TV #1 – "Honest Sex"
ELLEN EATOUGH ON GAIAM TV #2 – "Intimate Frequencies"
ELLEN EATOUGH ON PRIVATE MATTERS TV
THE FAITH POPCORN OF SEXUAL RELATIONSHIPS
JUICY TOPICS AUDIENCES ARE HUNGRY
PICK YOUR "RATING"
FREEBIES FOR YOUR AUDIENCE
MEDIA ONE SHEET
PHOTOS OF ELLEN
ELLEN EATOUGH ON GAIAM TV
ELLEN EATOUGH ON GAIAM TV #1 - "Honest Sex" — May 2013

Ellen Eatough discusses honest sex with Regina Meredith!
ELLEN EATOUGH ON GAIAM TV # 2 – "Intimate Frequencies" – May 2013

Ellen Eatough explores sexual-spirtual fulfillment
with
Regina Meredith
!
ELLEN EATOUGH ON PRIVATE MATTERS TV
THE FAITH POPCORN OF SEXUAL RELATIONSHIPS
A dynamic speaker, Ellen informs and entertains audiences across the U.S. with in-depth, real-life stories, techniques, and tips her fans can use immediately to improve their love lives.
She also brings emerging topics to the mainstream such as:
How Botox and antidepressants may be threatening marriages
The rising trend in sexless marriages depicted in the movie, Hope Springs, featuring Meryl Streep and Tommy Lee Jones, and what couples can do about it
The cutting-edge research on the link between sexuality and spirituality
With her engaging style, her comfort in front of the camera, and her insight into the human heart and physiology, Ellen is ready-made for media interviews.
Ellen is media-trained, is very comfortable on camera, and has extensive live television and radio experience. Always an innovator, since age 18 her work in other fields has repeatedly created media interest. On other topics, this has lead her to be interviewed on numerous network television news shows (including the national news on NBC, CBS, and ABC), hundreds of TV and radio shows throughout the US and Canada, and featured in the top newspapers in the US (including The NY Times, The Wall Street Journal, The Washington Post, The LA Times, and the front page of The San Francisco Chronicle). (pre-internet)
As "The Soulful Sex Coach," she has been interviewed on:
and numerous terrestrial and internet radio shows. She has also published a feature print center spread article in Common Ground Magazine's annual sex issue, and several articles in Open Exchange Magazine.
JUICY TOPICS AUDIENCES ARE HUNGRY FOR
Ellen can inform and entertain your audience with in-depth trend stories or tips and techniques they can use immediately to improve their love lives.
Nationwide availability by arrangement; often available as a last-minute guest.
Trend/News Story Ideas:
Audiitory Pheromones™: The new "Easy Button" for better sex with deeper intimacy
The Quest for Female Viagra® – Learn about a drug-free solution that's easy to get and good for your health
Orgasm is No Longer Enough:  Just a few generations ago, people started wanting more from marriage – romantic love. Now they want more from sex – but most don't know how to get it. Learn how to "have it all."
The New Showtime Series "Masters of Sex," looks at the lives and work of Masters and Johnson: Learn what they didn't study about sex, but should have.
50 Shades of Passion: How to bring more excitement and intimacy into your bedroom without having to resort to whips and chains
Tips & Techniques Story Ideas:
The Daily 60-Second Non-Sexual Practice that increases passion
in the bedroom later and helps affair-proof your marriage
The Difference Between Orgasm and Ecstasy — and how you can have both
Electrifying Sex with a Spiritually Connected Soul Mate –
how to get it, even with the mate you have
4 Keys to Sexual Ecstasy (non-sexual content)
Sex On a Higher Level: Why a Spiritual Connection Leads to Better Sex
Bust 2 Common Myths About Sex:
1. Men just want sex and women want intimacy, and
2. Sex is at its peak when you're in your 20s and 30s
Sex Ain't What It Used to Be… Why orgasm is no longer enough
Got Sex But No Emotional Connection? Learn 3 ways to enjoy deeper intimacy during lovemaking without having to say a word
The Best – and Most Fun – Anti-Aging Treatment There Is
The New Normal: How Our Sexual Habits Are Changing
Sexual Town Hall: A Group Discussion
PICK YOUR "RATING"
Just let Ellen know if you want a "G," "PG," or "R"-rated interview or program, and she'll deliver it in a very tasteful, fun, and thought-provoking manner.
FREEBIES FOR YOUR AUDIENCE
Offer Ellen's FREE "Better Sex Life Assessment"
Almost 10,000 people have taken Ellen's free, 7-minute, CUSTOMIZED ASSESSMENT to improve their sex life and deepen intimacy. They receive RESULTS IMMEDIATELY, along with her in-depth tips and recommendations, based on their responses (private and confidential). Take test at: GetABetterSexLife.com
For A Regular Segment, Column Or Tear-Out:
Use Ellen's EXTATICA LOVE TIPS: How to Connect More Deeply with Yourself, Your Lover and the Divine (250-500 words per tip). Send a Request for Samples.
MEDIA ONE SHEET
Download High-Rez pdf
Download Low-Rez pdf
PHOTOS OF ELLEN